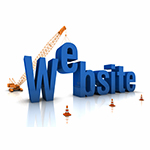 Not everyone feels the need for setting up a website. They feel that there is still potential left in the conventional marketing and promotional techniques and that there is a long way to go before their clients start searching for them or their products online.
But the truth is that in almost every field, clients and constantly making comparisons and searching for cheaper and innovative offers from competitors, which they can search out online. Just to stay in the business and keep your offline services afloat, it is important to have a website.
This article lists out how and why visitors want you to have a website.