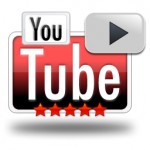 Let's talk about how to get more views on YouTube.How would you like your YouTube channel to build your email list by thousands a month… all because you're getting over 1000 views per day on your YouTube channel?
I want to share with you 5 powerful tips that you can take action on immediately to start getting that kind of traffic to your site or lead capture page.
1. Optimize your video title with your main keyword phrase. This is an easy one, but you would be amazed at how many people get caught up in writing a catchy title… but leave out the keyword phrase.
Your title will likely start with: "How to _____"
Your title should ask about a key problem your searchers are looking to solve.