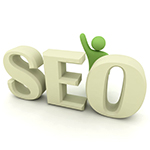 Search engine optimization is an essential part of website design for all businesses. Focusing on local SEO helps draw traffic from people who are already close by. Consider these tips when optimizing website content for local search results.
1) Do Local Keyword Research
Business owners should know what keywords are ranking locally for their particular industry. Tools such as Google Insights can provide a window into what people are searching for and help determine which keywords to include in website content. Input likely keywords and narrow the results to a specific location and time period to get the most relevant data along with related terms and new search trends.