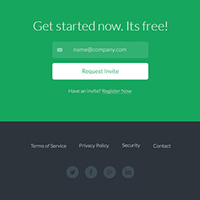 We have often seen websites with things like "Powered by WordPress" or "Copyright (C) 2016" or "Mobile Friendly Website" or "Mobile Responsive" mentioned at the bottom of the page.
But what should an ideal website footer contain? There have been numerous debates on various forums on what the ideal website footer should be.
But there is obviously no ready made answer and it all boils down to what your website is about and what content goes on it. This article deals with some of the points you may want to add in your website footer.