Ecommerce Website Best Practices To Get More Sales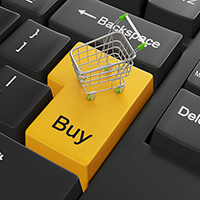 More and more companies are getting onto ecommerce opening up online stores to tap the "big opportunties" of making money online. Ecommerce websites are affordable to build and can be very profitable when done right. Majority of business owners think that by only making sure to get traffic to atheir online store is enough for making sales. Many business owners on a budget setting up on their own ecommerce websites will probably fail because many do not realise or know what really entails in building an ecommerce websites that will bring the ROI they expect.
We will explore the essential best practices that will bring about the kind of ecommerce website design that will produce the desired sales results any business owner expects.
1. Have a simple checkout process: Make sure the check out process is as simple as possible requiring only the essential information for the completion of the sales. Offer a guest check out option – only requesting payment and delivery information. The simpler the check out process the lower it will be the cart abandonment rate.
2. Make the search field prominently visible: Insert an effective search field preferably on the top right hand corner of a page where visitors will be able to find easily the products they are looking for and therefore are more likely to buying something. Ensure that your products are well displayed or easy to find through the search field to avoid visitors leaving your website.
3. Have a functional menu bar: The menu bar should improve the visitors navigation experience. Produce a menu bar with drop down menus indicating many categories or subcategories pertaining to your products. Design the menu bar to provide a good user experience with easy navigation to find your products. This will reduce cart abandonment rate.
4. Use browsercookies to offer a personalized experience: Use browser cookies to record the history of the activities of visitors in order to offer a personalized experience for visitors. The cookies will enable to set up automatic display of relevant up-selling and cross-selling offers to your visitors.
5. Have high quality visual elements: Good impressive images are so vital today in any online content. Any website be it ecommerce or not, needs quality images to attract and retain the attention of visitors. Investment in any stock images or good photography is worthwhile and they are affordable. Insert great images for products offered, use the right colors and fonts, get a nice logo, and make sure the overall feel and look of the website is themed oriented which is pleasing for the eyes. Don't forget to insert ALT keywords embedded in the images to enhance SEO.
6. Ensure your website platform is responsive. Responsive webste means they appear nicely on the screens of various types of mobile devices and can be navigated properly as well. Today many website platforms are automaticaly built with responsive features. In anycase just test to make sure.
7.Offer live chat: This feature will enable an assigned staff to answer immediately or promptly to customers questions about products they are interested in buying, but require answers for them to make a final purchase decision.
The author: Nicholas Joseph Lim is an experienced internet marketing services advisor and has his own internet marketing services business since 2012. Certified by DotComSecretsLocal.com His business name: DovetaNet Marketing & Services Website: http://dovetanetmarketing.com/blog