March 2017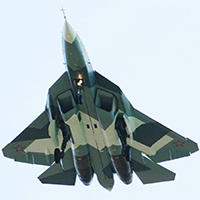 India and Russia have failed to make progress on one of their most prestigious defense deals—the co-development and production of the Sukhoi/HAL Fifth Generation Fighter Aircraft (FGFA), known in India as the Perspective Multi-role Fighter (PMF). The most recent stumbling block to a successful continuation of the project has been Russia's unwillingness to share sensitive aircraft technology with India. New Delhi is demanding a full-scale transfer of technology in order ...
Category: Military Aviation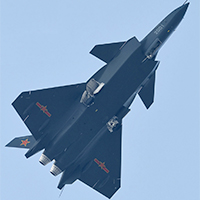 The Chengdu J-20, China's independently developed fourth-generation stealth fighter has entered service with the People's Liberation Army Air Force (PLAAF), as revealed by the military channel of China Central Television (CCTV) on March 9. Early in 2011, the J-20 stealth fighter made its maiden flight in Chengdu, Sichuan Province. In November last year, the J-20 fighter made its public debut at the Zhuhai International Air Show. As a masterpiece of ...
Category: Military Aviation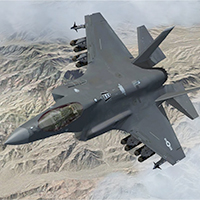 At last week's Avalon Airshow in Melbourne, Australia, Lockheed Martin's F-35 program director said the company is looking to ship more F-35 joint strike fighters to European clients, The Indian Express reported. "We are starting to see other customers think about the F-35 being added to their fleet," Jeff Babione, an executive at Lockheed, told reporters in Australia. Finland may be interested in the F-35 as well, an unofficial source told The Indian Express. "We are talking ...
Category: F-35 Lightning II