November 2017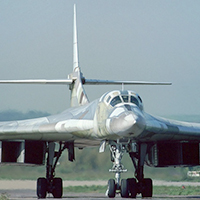 A newly built Tupolev Tu-160 long-range heavy strategic bomber – the first one since 1992 – was rolled out of the hangar as Russia resumes production of the world's largest operational bomber that NATO designates as Blackjack. The new Tu-160, which is nicknamed White Swan in Russia, was revealed at the Kazan Aviation Factory, a branch of Moscow-based Tupolev Design Bureau, on Thursday. The aircraft was built, using parts stored ...
Category: Russian Aviation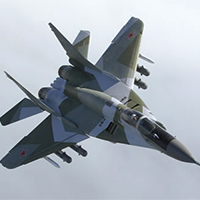 Malaysia has put on hold a $2 billion plan to replace its aging fleet of combat aircraft, looking instead to upgrade its aerial surveillance capabilities to confront the growing threat of militancy inspired by the Islamic State group, a source with knowledge of the matter said. Southeast Asia's third-largest economy has for several years been weighing the competing merits of France's Rafale jet and the Eurofighter Typhoon, built by Britain's ...
Category: MiG News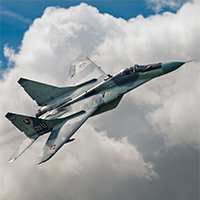 Russia has donated six MiG-29 fighters to Serbia, a pair of two-seaters and four single-seaters. The Balkan country received MiG-29s in the late 1980s, but as of recently had only one two-seater and two single-seaters in airworthy condition. The six aircraft were handed over on October 20 at the Batajnica air force base north of Belgrade. Russian defense minister Sergei Shoigu and Serbian president Alexander Vuchich attended the ceremony. Shoigu said ...
Category: MiG News