February 2018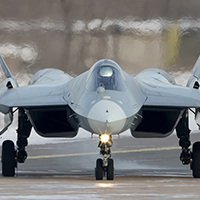 Russia's Su-57 fifth-generation fighter jet is specifically designed for air superiority and attack roles. Two such planes were reportedly spotted in the skies above Syria earlier this week. Two more Russian fifth generation Su-57 stealth fighters have arrived at Syria's Hmeymim Airbase, Sputnik Arabic reported, referring to local media outlets. Wael Al Hussaini tweeted that the Su-57s were escorted by Russian 4+ generation Sui-30SM multi-role fighter jets before landing at ...
Category: Russian Aviation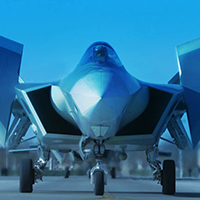 China's first fifth-generation fighter, the J-20, is finally operational, but the jet already has one known flaw: it uses engines that produce less thrust than originally anticipated. The engine meant for the stealth fighter has experienced serious developmental delays, forcing the use of a less powerful engine. The result is an airplane that can't quite live up to its potential, for now. The Chengdu J-20 was first seen by the ...
Category: Military Aviation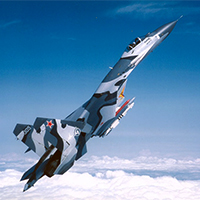 Russian Su-27 fighter jet intercepted a US surveillance plane over the Black Sea on Monday, prompting the American government to protest the manoeuvre as "an unsafe interaction". The US State Department said the Russian jet closed to within five feet and crossed directly in front of the EP-3 Aries II plane. The encounter, first reported by Russia's RIA news agency, cited the defense ministry as saying the US Navy aircraft, ...
Category: Russian Aviation