March 2018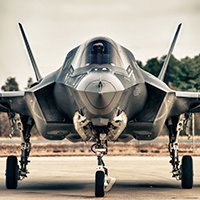 Congress seems to have come to an agreement on spending for fiscal year 2018, and military aircraft procurement is slated to receive a major bump, funding an additional 143 aircraft above the services' requests. That's great news for major defense primes like Lockheed Martin and Boeing, both of which stand to make billions more from the additional sales. A caveat before diving in: Although the omnibus language marks a big ...
Category: Military Aviation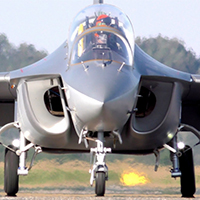 Russia's Defense Ministry will receive 14 Su-30SM fighter jets and ten Yak-130 jet trainers in 2018, Deputy Defense Minister Yuri Borisov said on Thursday. Russia to create Su-30SM fighter aircraft squadron on western flank "This year's production program includes only 24 planes: ten Yak-130 planes, 12 Su-30SM jets for the Russian aerospace forces and two for the navy," he said. "As for Yak-130 planes, ninety-two are already operating. We have ...
Category: Russian Aviation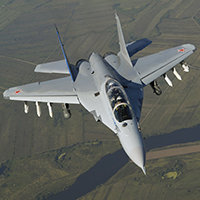 Russia's MiG Aircraft Corporation has completed factory trials of its next-generation MiG-35 multirole fighter jet, the corporation's press office told TASS on Friday. "The factory trials of the MiG-35 multirole fighter jet produced in the interests of the Defense Ministry of the Russian Federation have been completed. The certificate of the trials completion was signed in December 2017," the press office said. During the trials, the MiG specialists checked the ...
Category: MiG News