April 2018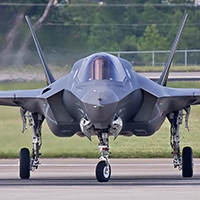 Three U.S. senators introduced a measure on Thursday aimed at blocking the transfer of Lockheed Martin's F-35 Joint Strike Fighter to Turkey, a NATO ally and one of nine partner nations involved in producing the high-tech, radar-evading aircraft. The bill, by Republicans James Lankford and Thom Tillis, and Democrat Jeanne Shaheen, comes at a time of deteriorating relations between the United States and Turkey, which supported the fight against Islamic ...
Category: F-35 Lightning II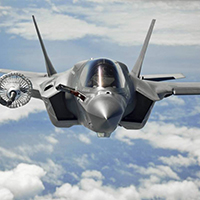 The F-35 Lightning II Joint Strike Fighter program's goal of driving down costs is becoming a reality as the production of all three versions ramps up. As the program reaches full production during the next couple of years, the cost per-jet is expected to drop below $100 million for all three versions, said Vice Adm. Mat Winter, director of the JSF program, during a presentation at Navy League's Sea Air ...
Category: F-35 Lightning II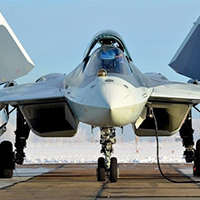 China will continue to improve and upgrade its cutting-edge J-20 stealth fighter jet, giving it more capabilities than merely penetrating an enemy's air defense networks, according to its chief designer. Yang Wei, a deputy director of science and technology at Aviation Industry Corp of China and an academician of the Chinese Academy of Sciences, told China Daily in an exclusive interview that designers will develop variants of the radar-evading J-20 ...
Category: Military Aviation