May 2018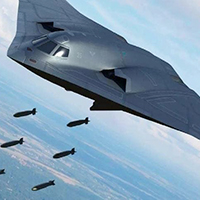 The state-run Aviation Industry Corporation of China, or AVIC, may have given a first look at the long-rumored H-20 stealth bomber in a promotional video that apes Northrop Grumman's famous Superbowl ad teasing what is now known as the B-21 Raider. The clip, which highlights the consortium's various civil and military products, as well as those from its subsidiaries, has a number of other significant nods to the country's strategic ...
Category: Military Aviation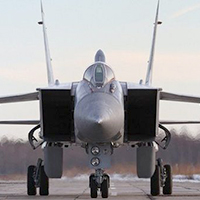 Ten MiG-31 fighter jets (NATO reporting name: Foxhound) fitted with the air-launched Kinzhal (Dagger) hypersonic missile are on test combat duty, Russian Deputy Defense Minister Yuri Borisov said in an interview published on the Zvezda TV channel website on Saturday. "It is a cutting-edge weapon, namely a hypersonic long-range missile capable of overcoming air and missile defenses. It is invincible, having serious combat might and potential. The MIG-31 is its ...
Category: MiG News