June 2018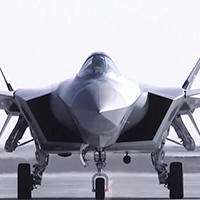 China's J-20 stealth fighter jet have begun their first-ever combat training over the ocean, a spokesperson confirmed Wednesday. "It will help the air force better fulfill its sacred duty of safeguarding China's sovereignty, security and territorial integrity," said Shen Jinke, spokesman for the Chinese People's Liberation Army Air Force. China's fourth-generation medium and long-range fighter aircraft and was commissioned into air force combat service earlier this year. ...
Category: Military Aviation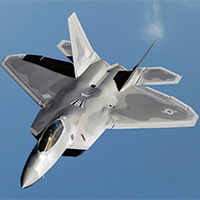 Eight times during a two-week war game in Alaska, individual German Typhoons flew against single F-22s in basic fighter maneuvers meant to simulate close-range dogfights. "We were evenly matched," German Maj. Marc Gruene told Combat Aircraft. Past evidence seems to confirms that a French fighter pilot once "killed" an American F-22 Raptor stealth fighter in mock combat. Although not unprecedented, the simulated shoot-down is still a big deal for a ...
Category: Military Aviation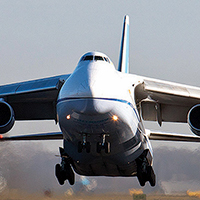 The military transport aviation division of the Russian Aerospace Forces plans to receive three new Il-76MD-90A strategic airlifters and one An-124 Ruslan heavy transport aircraft, which will be delivered after being upgraded, this year, Mikhail Kozlov, the division's chief engineer, said on Wednesday. "This year we should receive three Il-76MD-90A aircraft and one modernized An-124 Ruslan aircraft," Kozlov said. Earlier in the day, the leadership of the aviation engineering service ...
Category: Russian Aviation