October 2018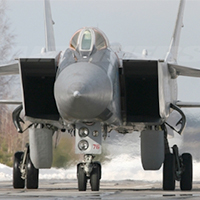 A mysterious fighter with a new, large missile suspended underneath could be a Russian anti-satellite weapon. The MiG-31 "Foxhound" interceptor was spotted last month at an aircraft test site near Moscow carrying a missile that could be used as an anti-satellite weapon or a means of quickly placing small satellites in orbit. According to Aviation Week & Space Technology, an experimental MiG-31 flew its first flight in September at the ...
Category: Russian Aviation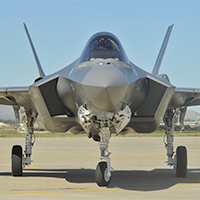 The most expensive weapons system around, the F-35 has been plagued by a flurry of problems which have sent the costs spiraling upward. The UK grounded its fleet of £120 million per plane ($158.5 million) F-35 stealth fighters following the crash of a US jet in September. Britain's current fleet of 15 F-35 fighter jets that arrived in the country in June, is being examined to determine if last month's ...
Category: F-35 Lightning II