December 2018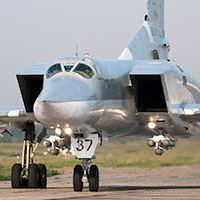 Russia's latest modernized Tupolev Tu-22M3M long-range missile-carrying bomber has performed its debut flight, a source in the domestic defense industry told TASS on Friday. "The first upgraded Tu-22M3M made the debut flight from the airfield of the Kazan-based Gorbunov Aircraft Enterprise on Friday. This flight started the missile-carrying bomber's flight tests," the source said. "There were no weapons aboard the aircraft and the flight was brief," the source said. The ...
Category: Russian Aviation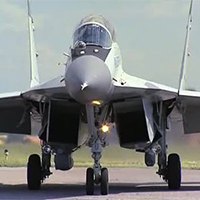 Russian pilots have tested the weapons and on-board equipment of the advanced MiG-35 fighter, the Russian Defense Ministry said in a statement Wednesday. "Pilots of the aviation center, together with experts from the MiG Corporation, have evaluated the performance of a number of air-to-air and air-to-surface weapon systems," the statement said. They have also tested the performance of the on-board electronic equipment, integrated avionics control system and the aerodynamic stability ...
Category: MiG News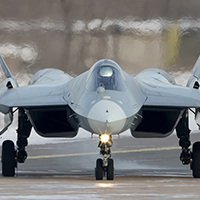 Russia's fifth-generation fighter jet Su-57 will have a long-range air-to-surface missile with a greatly extended range, the head of a leading Russian arms producer said. The Sukhoi Su-57 multipurpose jet may receive a new weapon system meant to hit targets on the ground from well outside the range of anti-aircraft defenses of the enemy. At least that's the implication of what Boris Obnosov, the head of Tactical Missiles Corporation (KTRV), ...
Category: Russian Aviation