February 2019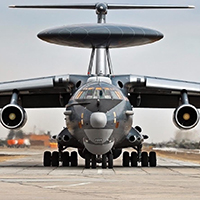 Moscow has touted the capabilities of its new Beriev A-100 airborne early warning and control (AEW&C) aircraft as being far superior to domestic and international rivals. The Russian defense ministry made the claim in a recent release about the type's launch of preliminary flight tests pending acceptance by the country's military. "The A-100 was developed in connection with the advent of new classes of targets and the creation of new ...
Category: Russian Aviation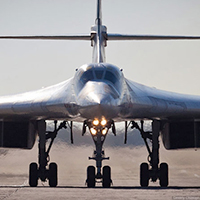 First Tu-160M modernised strategic bomber is to enter the Russian Armed Forces in 2021. It was announced by Defence Minister General of the Army Sergei Shoigu during his working visit to the Gorbunov Kazan Aviation Plant, a branch of the Tupolev PJSC. "We are working on upgrading the Tu-160M and giving its a new outlook in accordance with the schedule. The first aircraft which will have no analogues in the ...
Category: Russian Aviation