April 2019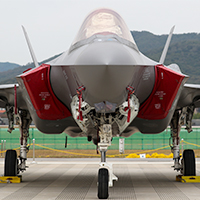 After months of warnings, the United States has stopped delivery of F-35 fighter jet parts to Turkey in retaliation for Ankara's decision to move ahead with the purchase of a Russian surface-to-air missile system, U.S. officials said Monday. Top U.S. government leaders have repeatedly threatened to shut down Turkey's plan to buy the F-35 advanced fighter aircraft if Turkey didn't abandon efforts to buy the S-400 Russian system. Halting the ...
Category: F-35 Lightning II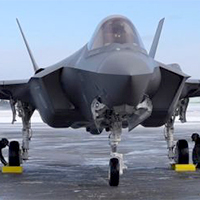 The radar wake of a Japanese F-35A stealth fighter disappeared over the Pacific Ocean about 73nm (135km) east of Misawa air base on 9 April at 19:27 local time. The Japanese military has commenced a search mission for the aircraft and its single pilot, though the country's air force offered no details on suspected causes of the disappearance. The Lockheed Martin F-35A was engaging in night-time training with three other F-35A jets, ...
Category: F-35 Lightning II