June 2019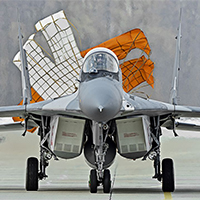 Russia's Air Force has received its first delivery of two MiG-35 fighter jets, the corporation that manufactures the jets has said. Air Force commander-in-chief Viktor Bondarev in 2017 announced the Defense Ministry's plans to replace its entire fleet of light fighters with the MiG-35, a modernized version of the ship-based MiG-29K fighters which Russia has used in Syria. Read More ...
Category: Military Aviation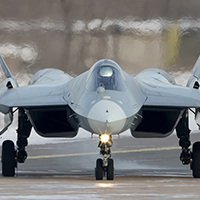 Russia is expected to showcase the Sukhoi Su-57 fighter aircraft, the country's first purported indigenously designed and built fifth-generation stealth fighter jet, at the MAKS airshow, held at the Zhukovky International Airport, southeast of Moscow in late August, state arms exporter Rosoboronexport said in a statement last week. "The delegations from the Air Force and all the guests of the MAKS international aerospace show in the town of Zhukovsky near ...
Category: Russian Aviation