December 2019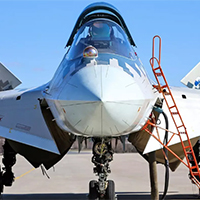 The Russian Defense Ministry has once again tested Su-57 multirole fighter jets in Syria, and all tasks have been successfully fulfilled, Chief of the Russian General Staff Valery Gerasimov told foreign military attaches on Tuesday. "Trials of Su-57 fifth-generation fighter jets continue. They were once again tested in Syria, and all planned tasks were successfully fulfilled," Gerasimov was quoted by the Krasnaya Zvezda (Red Star) as saying. He added that ...
Category: Russian Aviation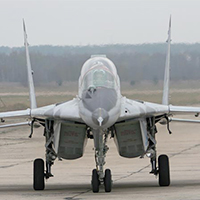 Poland has returned its fleet of RAC MiG-29 fighters to operational use, removing a grounding order that had been in place since a non-fatal accident earlier this year. Announcing the resumption of MiG-29 duties, Warsaw's armed forces general command says the decision was taken "after analysing the implemented recommendations" following a spate of accidents involving the Russian-built type. In the most recent incident, on 4 March 2019, a pilot ejected ...
Category: MiG News