January 2020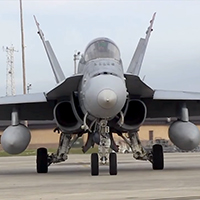 Boeing and the US Navy have completed the F/A-18 Super Hornet flight with an Infrared Search & Track (IRST) Block II pod. The passive, long-range IRST Block II sensor incorporates infrared and other sensor technologies for accurate targeting and is key to future Block III upgrades of the Super Hornet. Built by Lockheed Martin, the sensor will be delivered with the Super Hornet Block III aircraft. IRST Block II, which ...
Category: Military Aviation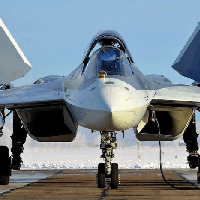 One of Russia's cutting-edge Su-57 fighter jets has crashed during routine factory test flights near the Komsomolsk-on-Amur aircraft plant in the Far East. The pilot ejected safely and was picked up by a Mi-8 rescue helicopter. The aircraft involved in the incident belonged to the manufacturer and was undergoing a series of flight tests some 110 kilometers off Dzyomgi air base in Russia's Khabarovsk region. There were no casualties or ...
Category: Russian Aviation