February 2020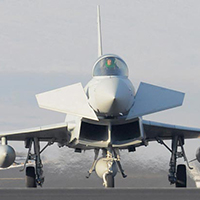 France and Germany signed a 150 million euro ($161.84 million) deal on Thursday to develop a prototype of the next generation fighter jet, a project seen as vital for Europe to defend itself without relying on allies in an increasingly uncertain world. German Defense Minister Annegret Kramp-Karrenbauer shakes hands with French Defense Minister Florence Parly next to Spanish Defense Junior Minister Angel Olivares Ramirez as they sign contracts for next ...
Category: Military Aviation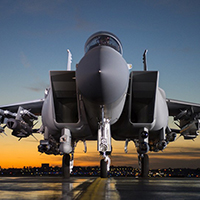 After nearly twenty years, the U.S. Air Force is buying brand new Eagles to fly alongside the F-22 and F-35 fighters stealth fighters. Despite a lack of stealth there's one thing the F-15 can do that the new fighters can't: carry lots and lots of missiles. The new F-15EX will likely serve as a flying magazine for stealthy fighters, teaming up against adversaries to shoot them down in large numbers. ...
Category: Military Aviation