General Aviation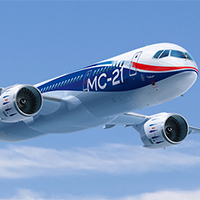 United Aircraft Corporation subsidiary Irkut rolled out the first MC-21 narrowbody airliner Wednesday from its factory in Irkutsk in eastern Siberia. The milestone, which came roughly some six months later than last scheduled, nevertheless marked what the Russian company considers a sort of vindication for a program some in the West have disparaged as an overly ambitious attempt to compete with the likes of the Boeing 737 and Airbus A320. ...
Category: General Aviation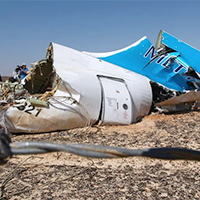 British Prime Minister David Cameron said on Thursday it was increasingly likely a bomb brought down a Russian airliner over Egypt with the loss of 224 lives, and U.S. President Barack Obama said Washington was taking that possibility "very seriously". But Moscow, which launched air strikes against Islamist fighters including Islamic State in Syria more than a month ago, said it was premature to reach conclusions that the flight was ...
Category: General Aviation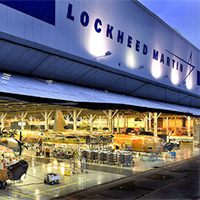 Lockheed Martin, the defense contractor that plans to acquire Sikorsky Aircraft, finds itself in the unusual position of buying the same company it has been striving to beat out in a design "fly off" – a high-stakes contest that could set up the winner for an extended run not unlike that enjoyed by Sikorsky after the Pentagon picked the Black Hawk in 1972 as its all-purpose helicopter. On July 20, ...
Category: General Aviation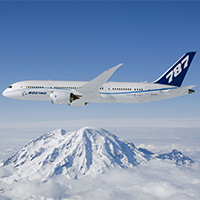 In a new problem for the Boeing 787, the US aviation regulator has ordered repairs to correct a software bug that could cause the aircraft to suddenly lose all power. The Federal Aviation Administration issued a directive dated Friday warning that after a 787's generators have run continuously for 284 days, they could abruptly shut down, leading to a loss of aircraft control. The FAA said Boeing itself identified the ...
Category: General Aviation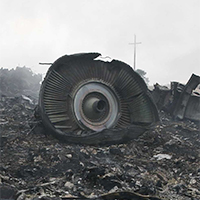 The following report was published by the News Straits Times, Malaysia's MSM newspaper, quoting previously published articles by Global Research pertaining to the downing of MH17. This constitutes and important development. It breaks the official consensus to the effect that Russia was behind the downing of the aircraft. The Malaysian MSM has presented a viewpoint which goes against that upheld by the Obama Administration Listed below are selected GR references ...
Category: General Aviation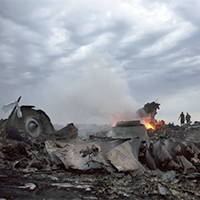 A Malaysia Airlines passenger jet crashed Thursday after apparently being struck by a missile over an area of eastern Ukraine where government forces have been battling pro-Russia separatists. There were no survivors. Ukrainian officials accused the separatists of downing the plane with a missile from a Soviet-era anti-aircraft system and vowed to find those responsible, while leaders of the self-declared Donetsk Peoples Republic, the region where the plane fell, denied ...
Category: General Aviation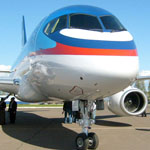 Rescuers discovered the shattered wreckage of a new Russian made passenger plane Thursday that smashed into the side of an Indonesian volcano during a  flight to  impress potential buyers. All 45 people on board were feared dead. Due to the remoteness of the crash site and the steep rugged terrain, the bodies will be placed in nets and lifted by ropes to a hovering chopper national search and rescue agency spokesman ...
Category: General Aviation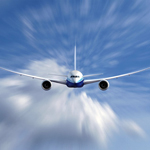 The Boeing 787 Dreamliner  has landed after taking its first paying passengers aloft on Wednesday,  showing off a carbon-composite  design its maker says is lighter,  more economical to fly and more  comfortable than its metal rivals currently plying the airways. The special charter flight by the twin-engined jet from Tokyo to Hong Kong comes after years of delays as Boeing engineers had to deal with glitches and parts delays, leaving ...
Category: General Aviation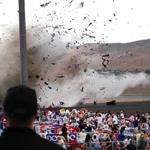 A World War II-era fighter plane flown by a veteran Hollywood stunt pilot plunged Friday into the edge of the grandstands during a popular air race, killing three people, injuring more than 50 spectators and creating a horrific scene strewn with smoking debris. The plane, piloted by 74-year-old Jimmy Leeward, spiraled out of control without warning and appeared to disintegrate upon impact. Bloodied bodies were spread across the area as ...
Category: General Aviation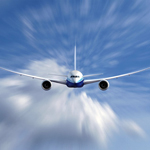 Federal Aviation Administration Administrator Randy Babbitt today announced that the FAA has approved production of the Boeing 787 Dreamliner. At an event at Boeing's facility in Everett, Washington, Administrator Babbitt presented Boeing executives with two certificates for the design and production of the Boeing 787 Dreamliner with Rolls-Royce ...
Category: General Aviation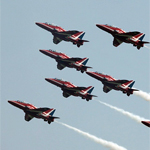 A pilot with the British military's elite Red Arrows aerobatic display team died Saturday when his jet crashed and broke into pieces after taking part in an air show in southern England, the defense ministry said. The nine-plane stunt team had finished a display over the seafront in Bournemouth, 100 miles (160 kilometers) south of London, and was returning to the airport when one of the jets crashed. The defense ...
Category: General Aviation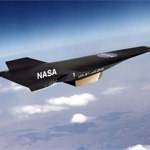 It's Official. X-43A Raises the Bar to Mach 9.6 Guinness World Records recognized NASA's X-43A scramjet with a new world speed record for a jet-powered aircraft – Mach 9.6, or nearly 7,000 miles per hour. The X-43A set the new mark and broke its own world record on its third and final flight on Nov. 16, 2004. In March 2004, the X-43A set the previous record of Mach 6.8 (nearly ...
Category: General Aviation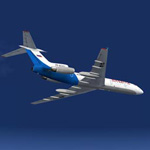 Russian aviation endured a weekend of near misses, with laser attacks, birds and engine failure endangering passenger jets. In Rostov-na-Donu a Boeing jet arriving from Moscow was targeted by a laser beam in another attempt to dazzle pilots as they came in to land on Saturday evening. The crew managed to land the plane, and its 95 passengers, safely despite a green beam interfering with their vision. Moreover, the pilots ...
Category: General Aviation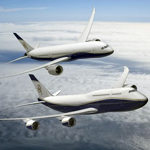 Boeing 787 Dreamliners, for now the world's coolest planes, are rolling off the assembly line more than three years late, a delay that risks a dogfight with archrival Airbus. This was the jetliner the planet was going to build, producing pieces in the world's far corners for seamless U.S. assembly. Boeing managers parceled out work to countries likely to buy the plane, letting Japan make wings, China build rudders, Italy ...
Category: General Aviation