Military Aviation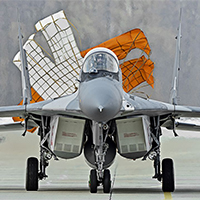 Russia's Air Force has received its first delivery of two MiG-35 fighter jets, the corporation that manufactures the jets has said. Air Force commander-in-chief Viktor Bondarev in 2017 announced the Defense Ministry's plans to replace its entire fleet of light fighters with the MiG-35, a modernized version of the ship-based MiG-29K fighters which Russia has used in Syria. Read More ...
Category: Military Aviation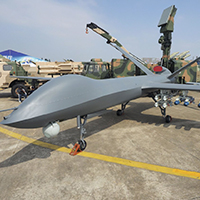 China has rolled out its huge stealth drones and smaller unmanned aircraft, which it says can be armed with AK-47s or any other weapon the client wants, as the country gets ready to vie for a share of the US-dominated UAV market. The drones were unveiled earlier this week among other exhibits at the China Airshow, the country's main aerospace industry exhibition, held in the southern city of Zhuhai. Grabbing ...
Category: Military Aviation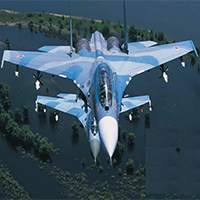 India has for the first time fired a BrahMos missile from a Sukhoi Su-30 plane, with the country's Defense Ministry claiming the air-launch a success. The missile's developer said it "can be a game changer for any air force in the world." "The successful maiden test firing of [a] BrahMos air launched cruise missile (ALCM) from [a] Su-30MKI will significantly bolster the IAF's air combat operations capability from stand-off ranges," ...
Category: Military Aviation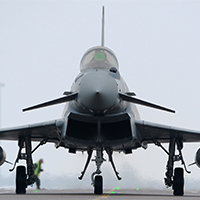 An investigation has been launched after a Spanish fighter jet accidentally fired a missile whilst on a training exercise in Estonia. The Eurofighter Typhoon, normally based in Siauliai, Lithuania, was flying with another Spanish aircraft and two French Mirage 2000 jets when the incident occurred on August 7, near the city of Otepaa in south-east Estonia. A statement from the Spanish Ministry of Defence confirmed that a missile had been ...
Category: Military Aviation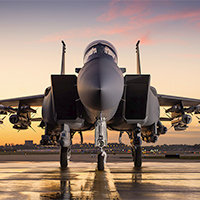 The new F-15 combat aircraft that Boeing is pitching to the U.S. Air Force would have a single-seat cockpit and a host of new weapons, including anti-ship missiles, Defense One has learned. If the Air Force bites, the so-called F-15X would be the Pentagon's first new Eagles since a 2002 purchase of the air-to-ground variant known as the F-15E Strike Eagle. But various allies have purchased newer variants of the ...
Category: Military Aviation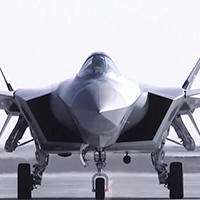 China's J-20 stealth fighter jet have begun their first-ever combat training over the ocean, a spokesperson confirmed Wednesday. "It will help the air force better fulfill its sacred duty of safeguarding China's sovereignty, security and territorial integrity," said Shen Jinke, spokesman for the Chinese People's Liberation Army Air Force. China's fourth-generation medium and long-range fighter aircraft and was commissioned into air force combat service earlier this year. ...
Category: Military Aviation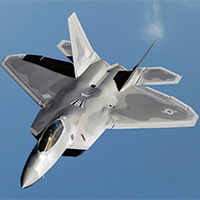 Eight times during a two-week war game in Alaska, individual German Typhoons flew against single F-22s in basic fighter maneuvers meant to simulate close-range dogfights. "We were evenly matched," German Maj. Marc Gruene told Combat Aircraft. Past evidence seems to confirms that a French fighter pilot once "killed" an American F-22 Raptor stealth fighter in mock combat. Although not unprecedented, the simulated shoot-down is still a big deal for a ...
Category: Military Aviation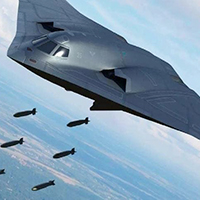 The state-run Aviation Industry Corporation of China, or AVIC, may have given a first look at the long-rumored H-20 stealth bomber in a promotional video that apes Northrop Grumman's famous Superbowl ad teasing what is now known as the B-21 Raider. The clip, which highlights the consortium's various civil and military products, as well as those from its subsidiaries, has a number of other significant nods to the country's strategic ...
Category: Military Aviation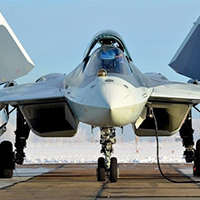 China will continue to improve and upgrade its cutting-edge J-20 stealth fighter jet, giving it more capabilities than merely penetrating an enemy's air defense networks, according to its chief designer. Yang Wei, a deputy director of science and technology at Aviation Industry Corp of China and an academician of the Chinese Academy of Sciences, told China Daily in an exclusive interview that designers will develop variants of the radar-evading J-20 ...
Category: Military Aviation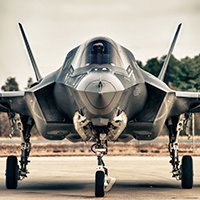 Congress seems to have come to an agreement on spending for fiscal year 2018, and military aircraft procurement is slated to receive a major bump, funding an additional 143 aircraft above the services' requests. That's great news for major defense primes like Lockheed Martin and Boeing, both of which stand to make billions more from the additional sales. A caveat before diving in: Although the omnibus language marks a big ...
Category: Military Aviation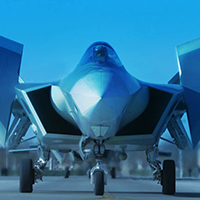 China's first fifth-generation fighter, the J-20, is finally operational, but the jet already has one known flaw: it uses engines that produce less thrust than originally anticipated. The engine meant for the stealth fighter has experienced serious developmental delays, forcing the use of a less powerful engine. The result is an airplane that can't quite live up to its potential, for now. The Chengdu J-20 was first seen by the ...
Category: Military Aviation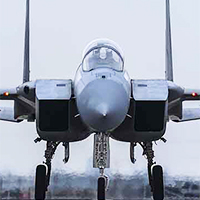 The civil war in Yemen appears to have claimed an American-made F-15 Eagle fighter. Over the weekend, Houthi rebels released a video in which they claim to have shot down a Panavia Tornado fighter, but later changed their story to an F-15. In response, the Saudi government reported the loss of a "twin seater fighter jet" to a "technical malfunction. The truth of the matter will be hard to get ...
Category: Military Aviation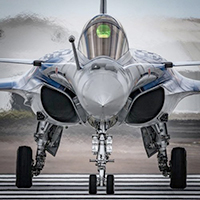 In the presence of the President of the French Republic, Mr. Emmanuel Macron, and his Highness Sheikh Tamim bin Hamad Al Thani, the Qatar Armed Forces and Dassault Aviation signed an agreement on future cooperation and the exercise of an option for 12 Rafale. This new order follows on from the contract signed on 4 May 2015 between the State of Qatar and Dassault Aviation for the acquisition of 24 ...
Category: Military Aviation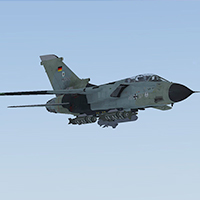 Germany has asked the US military for classified data on two Boeing fighter jets as it looks to replace its aging Tornado warplanes from 2025. The development is seen as a boost to Boeing which is locked in a trade dispute with Canada and Britain. A classified briefing is expected to take place in mid-November, following a similar presentation by US officials about the Lockheed Martin F-35 fighter jet in ...
Category: Military Aviation