Russian Aviation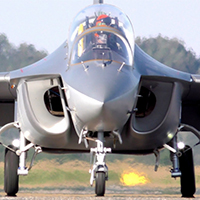 Russia's Defense Ministry will receive 14 Su-30SM fighter jets and ten Yak-130 jet trainers in 2018, Deputy Defense Minister Yuri Borisov said on Thursday. Russia to create Su-30SM fighter aircraft squadron on western flank "This year's production program includes only 24 planes: ten Yak-130 planes, 12 Su-30SM jets for the Russian aerospace forces and two for the navy," he said. "As for Yak-130 planes, ninety-two are already operating. We have ...
Category: Russian Aviation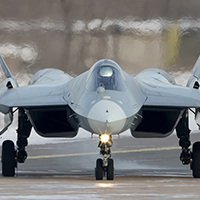 Russia's Su-57 fifth-generation fighter jet is specifically designed for air superiority and attack roles. Two such planes were reportedly spotted in the skies above Syria earlier this week. Two more Russian fifth generation Su-57 stealth fighters have arrived at Syria's Hmeymim Airbase, Sputnik Arabic reported, referring to local media outlets. Wael Al Hussaini tweeted that the Su-57s were escorted by Russian 4+ generation Sui-30SM multi-role fighter jets before landing at ...
Category: Russian Aviation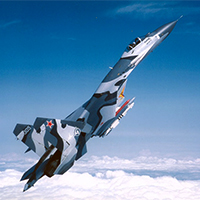 Russian Su-27 fighter jet intercepted a US surveillance plane over the Black Sea on Monday, prompting the American government to protest the manoeuvre as "an unsafe interaction". The US State Department said the Russian jet closed to within five feet and crossed directly in front of the EP-3 Aries II plane. The encounter, first reported by Russia's RIA news agency, cited the defense ministry as saying the US Navy aircraft, ...
Category: Russian Aviation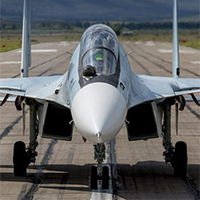 Myanmar has confirmed its commitment to purchase six new Russian-built Sukhoi Su-30 multi-role advanced tactical aircraft. Russian news agency TASS quoted the Russian Deputy Defense Minister, Lt. Gen Alexander Fomin, as saying the new Su-30s will, "become the main fighter aircraft of Myanmar's air force". Myanmar, bordered by China, India, Laos, Thailand and Bangladesh, currently operates a significant number of MiG-29 aircraft, quoted as being around 39 aircraft with little ...
Category: Russian Aviation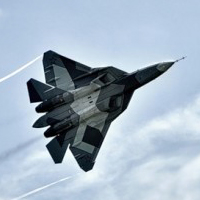 Russia's first fifth-generation Sukhoi Su-57 fighter jet, known during its development as PAK FA and T-50, has performed its maiden flight with a new engine, designed specifically for the cutting-edge military plane. The test flight was successfully performed on Tuesday and lasted some 17 minutes, according to the Russian Industry and Trade Ministry's press service. A Su-57 aircraft, fitted with new engines known as 'Product 30,' was piloted by a ...
Category: Russian Aviation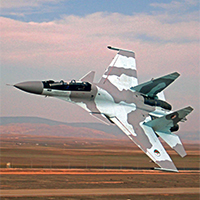 A Russian Su-30 Flanker fighter jet allegedly crossed close in front of a US Navy P-8A Poseidon surveillance aircraft over the Black Sea at the weekend, turning on its afterburner as it did so. The violent wake left by the superheated air tossed the US Poseidon into a 15-degree roll from which the pilots had to urgently recover. The deadly game lasted a total of 24 minutes, a Pentagon statement ...
Category: Russian Aviation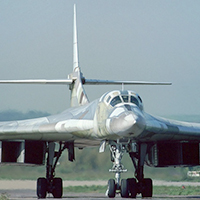 A newly built Tupolev Tu-160 long-range heavy strategic bomber – the first one since 1992 – was rolled out of the hangar as Russia resumes production of the world's largest operational bomber that NATO designates as Blackjack. The new Tu-160, which is nicknamed White Swan in Russia, was revealed at the Kazan Aviation Factory, a branch of Moscow-based Tupolev Design Bureau, on Thursday. The aircraft was built, using parts stored ...
Category: Russian Aviation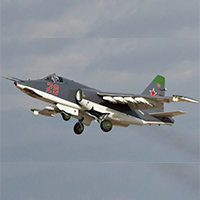 The Russian Aerospace Forces are due to get more than ten advanced Su-25SM3 close air support planes before the end of this year. Viktor Pryadka, head of the Avintel aviation technology alliance, told Sputnik that the latest Su-25 shows great potential. Commenting on the upcoming delivery of more than ten Su-25SM3 attack aircraft to the Russian Aerospace Forces, a Russian aviation expert specifically praised the Su-25's great potential. Viktror Pryadka ...
Category: Russian Aviation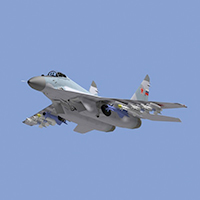 Russian state arms exporter (Rosoboronexport) expects military aviation equipment to constitute over 50 percent of 2017 exports, said deputy head Sergey Ladygin in an interview with Sputnik during the MAKS-2017 international air show. "According to our estimates, the tendency for the growth of export and larger contracts on items for the air force will continue. We expect the aviation component of Rosoboronexport contracts to go over 50 percent in 2017," ...
Category: Russian Aviation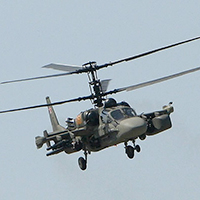 First three Russian Ka-52 reconnaissance and combat helicopters built at Progress Plant were accepted by Egypt, a source in the Russian defense industry told TASS on Tuesday. Egyptian pilots currently undergo helicopter training, the source said. Ka-52 helicopters are built at Progress Plant in the Primorsk Region within the framework of 2015 year contract on delivery of 46 Alligators to Egypt. Russia clinches bid to supply deck helicopters Ka-52K to ...
Category: Russian Aviation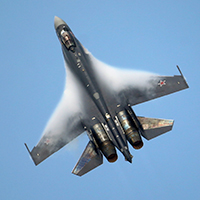 Russia's Su-35 fighter jet wowed crowds this week at the MAKS 2017 airshow outside Moscow, according to multiple reports on social media. The twin-engine aircraft designed by Sukhoi carrying the NATO reporting name Flanker-E performed feats of aerial acrobatics that stunned even longtime aviation enthusiasts on social media. "I mean, come on," Stephen Trimble, aviation reporter and editor for Flightglobal's Americas bureau, tweeted Thursday after seeing footage of the aircraft's ...
Category: Russian Aviation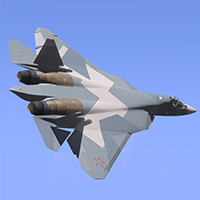 On Wednesday, Izvestia newspaper reported that the Kh-35UE tactical cruise missile, an upgrade of the Kh-35 jet-launched subsonic anti-ship missile, has been incorporated into the Sukhoi T-50's array of potential armaments. The weapon, capable of targeting and destroying everything from landing craft to aircraft carriers, as well as ground targets, including hard points, warehouses and even mobile military equipment, is able to bypass missile defense interceptor systems, as well as ...
Category: Russian Aviation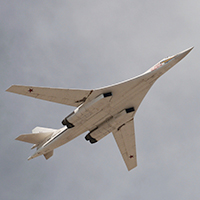 The serial production of the upgraded Tupolev Tu-160M2 (NATO reporting name: Blackjack) strategic bomber will begin in 2020, a source in Russia's defense and industrial sector told TASS. There are plans to produce two or three Tu-160M2 planes annually, the source added. "Work to manufacture the plane has begun. Under the contract signed between the United Aircraft Corporation and the Defense Ministry, the Tu-160M2 plane is expected to perform the ...
Category: Russian Aviation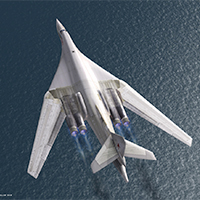 Developers of the Russian new-generation strategic bomber, known as the Advanced Long-Range Aviation Complex (PAK DA), have defended the preliminary design of the project, according to Evgeniy Fedorov, scientific director of the Russian State Research Institute of Aviation Systems. "The military mentioned everything they ...
Category: Russian Aviation