Does Your Website Make The Grade?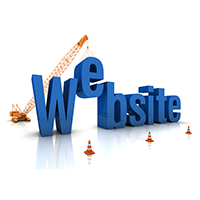 f you aren't making money after sending any quantity of visitors at all to your website then you may be making simple mistakes that ARE costing you money and affiliate signups. I remember my own first marketing website it was like a night on the strip in Las Vegas, banners flashing all over the place hoping to attract prospective buyers and affiliates. Needless to say it didn't do too good and I moved on.
Today I own many different websites and domain names and they all try to follow simple rules that will ensure my visitors don't click off before the site content reaches their toolbar.
Did you look closely? The reason for the success of this site is that it doesn't contain many of the marketing errors that new and not so new online business entrepreneurs will make in todays market. If you are a member of an affiliate program that contains these erros then you need to take action immediately. If you don't have the option to create your own site for affiliate promotions then you need to find a new program to promote. This or continue to suffer losses in sales and team members.
Here is a quick overview of how to structure a successful marketing site:
1)Clearly define what your website is about. Patience is a virtue but unfortunately it is not an attribute prevalent in 99% of online surfers and if they don't know the purpose of your site almost immediately, they will move on.
2)Focus on one or two services or products. A website going in too many different directions will leave your visitor feeling confused and more likely to click on to something less cluttered.
3) Include a follow up form AND let your prospect know exactly what is is for. Most people visiting online business websites are doing so for the first time and they are very untrustworthy, rightly so given the amount of scams that have been perpetrated online, so it is important that you tell them why you want their contact info.
Explain what they are going to get for providing their details and in what form it is going to come (ie You will receive an email course over 30 days etc. etc. etc.).
4) Provide your full contact info on your site preferably with your own photograph prominently displayed. Again this is down to trust, people need to know that there is a REAL person behind this website and the more you can convince them with your own details the more trusting they will be. More trust equals more sales.
5) If you are going to make statements about your business then it is much better to back them up with testimonials. With the testimonial, like with your own contact info, provide as many personal details as possible and for maximum effect provide a photo aswel. Look at the website above again to see how it's done.
6) Explain the compensation plan clearly. If you are running an affiliate program or are promoting one then you need to state how people will get paid in an easy to understand format. The main reason people are at your site is because they are looking for a way to create further income, you need to state in clear terms how and when this is going to happen.
There are people out there who will succeed at whatever venture they happen to come across but for us mere mortals it depends so much on the quality and layout of a company backed up with sound support and a duplicatable system that our financial success depends upon it.
If you don't want to fail then ensure that you do choose a program that follows the steps above when supplying you with a site to promote. Either that or build your own.
Mal Keenan is editor and publisher of Home Business Tips
Newsletter: http://www.home-business-tips-newsletter.com