How To Generate Traffic Using Free Online Marketing Resources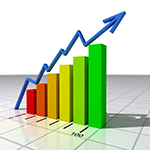 Every business should have a marketing plan, including online businesses, yet many small business owners ignore this vital part of the development process.
Here's 3 totally free resources that any online business owner can use to generate masses of targeted and focused website traffic as part of an online business marketing campaign.
Resource #1 – WordPress:
WordPress started life as a blogging platform, but has since developed into one of, if not the best Content Management Systems (CMS) there is. One of the reasons for it being so good, is that it is 'opensource' which means literally thousands of programmers worldwide collaborate in building each version. However many internet marketers use it because it fully complies with what's known as Web 2.0, which in other words is the ability to interact with your visitors in such things as leaving comments, or participating in polls etc…
WordPress can easily be enhanced by plug-ins, which can add the functionality of a professional looking contact form, advertising manager, search engine optimization program, subscription form and much, much more, with most simply requiring you to fill in a few boxes with your website information, then click OK, and the plug-in does everything it needs to automatically. And, as I said previously, by using WordPress' own hosting, it's free.
Better still, if you've ever had your own website before and decided it needed freshening up, or you simply had enough of it, then you'll remember how arduous it could be to change it all. Well with WordPress, you just change the theme!
Resource #2 – Forum Posting:
For the major search engines to rank your website high, you need to get one-way backward links to your website. An easy way to achieve this, is by posting questions or replies in Internet forums related to your website theme. Now, you need to try to identify 'respected' forums to post in and a guideline here is to only bother posting in forums with a Google Pagerank of 3 or higher. If your chosen forum ranks a 5 or higher, then this may well be an 'authority site' in the eyes of Google, which means any back links get bonus points!
Resource #3 – Article Writing:
Even better than forum posting is article writing. This is because articles are pretty much just what the search engines are after – fresh, relevant content that humans can use, to find answers to their questions and solutions to their problems. The more relevant content a search engine provides, the more people will use it and the more advertising revenue the search engine can generate – and you thought you were simply writing an article!
If you are able to author a document that is relevant to your chosen topic, and then publish the document with a reputable article directory, the chances are that not only will it rank in search engine results way ahead of your own website, but actually persuade the reader to click on your resource box to visit your website or sign-up for your newsletter. And that's extra to generating a quality back link to your site. In most cases, article writing is totally free and is one of the best ways to market any online business.
Even if you do feel that you need to use paid for marketing such as Pay Per Click, you're still going to need to have a website that conforms to (specifically) Google's requirements, and whether it's a one page site or a multi-page site, published articles not only convince Google that you have read the rules so to speak, but add authority to your website. Bottom line – your PPC costs will be lower and you may well rank higher than your competition for less cost.
Michael Hemmins has developed several successful online businesses. He is a qualified 'Guerrilla Marketing Coach', specializing in growing online home based businesses using little or no money. His website is Home Business Ideas and you can subscribe FREE to his blog to get the latest news, reviews and information relating to online home business