WordPress Website Tips: 8 Easy Ways To Automate Your WordPress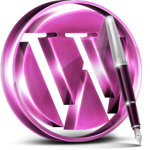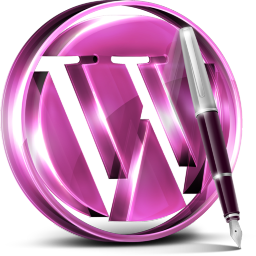 Do you spend a lot of time handling behind the scenes tasks on your WordPress website? Wouldn't it be great if you could put some of them on autopilot and tend to more important matters of business? Well, maybe there is a way that you can. Here are 8 great WordPress website tips to help you perform those monotonous administrative tasks with ease.
It can become tedious to handle tasks such as updating your website's version of WordPress, installing new plug-ins and themes and other administrative tasks that my apply directly to running your business. Now you don't have to. WordPress now offers plug-ins that will help you to save time through automation.
WordPress Plug-Ins That You Simple Must Have:
1) WordPress Automatic Upgrade plug-in
This plug-in will automatically upgrade your website with the latest version of WordPress when it becomes available. You won't have to download or upload any files. It will also back up files for you. Don't worry about plug-ins that are running either. It will turn them off and then reactivate them when installation is finished.
2) WPAds
If you are displaying ads on your website, it might be best to rotate them from time to time for maximum exposure. This plug-in can do that for you. Simply define your ad positions and what ads you want to rotate through them and it will randomly do just that for you when activated.
3) Google Sitemap Generator
Websites become that much friendlier when there is a sitemap for visitors to browse. This plug-in creates an XML sitemap for you that is compatible with the major search engines.
4) Multiply
You can now create blogs at the click of a button with this plug-in. Handle this from one admin interface to control themes, user permissions and much more.
5) HootSuite
This social media application allows you to post your latest posts on your WordPress blog to be posted to social media sites that you are a member of like LinkedIn, Facebook and Twitter.
6) Autoblogged
Allows you to turn RSS feeds into blog posts on your site. This is great for gathering information from your feeds and re-purposing it on your site. It has customizable options to make it even simpler to accomplish this task. Be sure that the RSS feeds you choose to pull from are yours or you have gained permission to use them.
7) OneClick for WordPress
This is literally a plug-in that works with one click. You can install themes and plug-ins with just a click so you don't need any special expertise to do it.
8) WP Admin Switcher
Switch easily between the admin interfaces of all your blogs with this plug-in. Now you don't have to have several windows open and go through hoopla each time you want to work on another blog.
What are your administrative needs? Maybe there is a tool or plug-in to help you automate that function.
Check out our many different training categories available for free at:http://empowernetwork.com/projectmarketer