Testimonials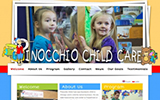 "Toad Design Design big thumbs up! I would highly recommend Toad Design to anyone looking for a custom website. They did an excellent job. Not only did they do a great job on the design itself but the pricing for me was outstanding for a custom website. Also Mark response time is better than anyone I know. Whether it was changes or new ideas for the website, he would do it right then and get back to me. Overall my experience was a 10 out of 10 with Toad Design."
Margaret.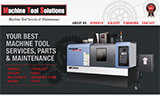 Having my website designed by Toad Design has to rank as one of the best decisions I've made this year. When a friend's recommended designer disappeared I had to trawl through lots of designers' portfolios to find an alternative. I chose Toad Design because they had several examples of the clear, crisp style that I wanted to present. I phoned them up with a few features that I knew I wanted, some general ideas about the "look" of the site and a limited budget.
Marcin.
http://machinetoolsolutions.us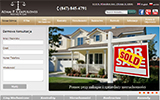 Mark and his staff were outstanding to work with. Because of their experience and breadth of coverage in site development and design, everything I asked for seemed routine. Through nothing more than a few phone calls and emails, Mark captured everything I wanted from both a content and layout perspective. And beyond an easy to use site, and equally simple to update content management system. I look forward to recommending Toad Design to others, as I'm sure they too will receive the same great service and product.
Adam.
http://dlugikontraktorskie.com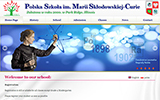 "Thanks for the fantastic job on our site. It was a pleasure working with Toad Design as he worked closely with us every step of the way, and we valued his creative input that exceeded our expectations. There are a lot of web designers out there but none of the designers we've worked with thus far have come close to matching the skill set and integrity that you all possess. Toad Design team recognized our needs and wants and delivered on time and on budget."
Michael.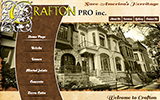 "I just wanted to thank you for designing my website. What I was searching for in a website designer was quite simple – someone who knows what they are doing and can design a functional website that will be search engine friendly. Simple enough you would think but from my previous experiences not so easy to find. The website design process was straightforward and painless. I found you to be efficient, accurate and knowledgeable. And to top it all off – you came in under budget!"
Jack.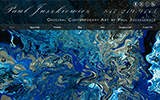 "Going through a complete website overhaul can be very difficult process, however Toad Design organized and disciplined approach lead me through it easily. I had high expectations for the visual look and functionality of http://pjartgallery.net and they met and exceeded our expectations. Toad Design has a thorough understanding of his work, loves what he does and I know he treats each new website as his next masterpiece/work of art.
Thanks Guys"
Paul.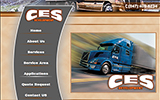 "Toad Design have done a wonderful job with my website. It is clear, and very professional. I love the way it worked out, aesthetically and functionally it's just what I imagined it could be. The team have interpreted our brief beyond our expectations and have designed us a site we are incredibly proud of! I have already recommended you to everyone I know and will continue to do so in the future."
Paul.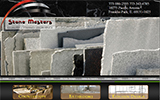 "I'm absolutely thrilled with our new website. I would like to thank you very much for your assistance in helping to create my fantastic new website. The friendly, professional approach and total understanding of my requirements has given me an excellent website at a very reasonable price. I would have no hesitation in recommend Toad Design to other companies seeking a fresh approach to web design."
Tom.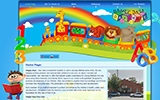 "I love my new website! The end result is exactly what I had envisioned. The website design team at Toad Design was outstanding. I value your hard work as well as commitment to providing consistent quality work on our project. Thanks so much and I know I'll not only refer my friends but will use you again. It was great working with you."
Bonnie.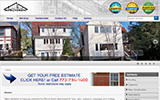 "Toad Design provided a professional and affordable website for my company. Their design team is creative, responsive, and capable of producing a high-quality product on a short deadline. My website is now a valuable part of my business. Toad Design completely exceeded my expectations, and I recommend their services to any business."
Martin.
http://illinoishomeimprovement.com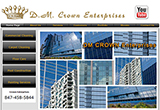 "Working with Toad Design was a simple, easy and professional experience. They were very patient throughout the whole process and made sure I was satisfied and happy with my new site. I definitely recommend anybody looking to design or re-design their website to give them a try.
Thanks again for a great job!"
Gregory.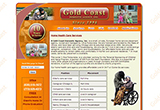 "We found Toad Design rates to be very competitive with what local firms are offering…
Through the process they definitely delivered on what they said, they would do. For anyone that is  ultimately looking to get the website done, whether to be personal or business, I can definitely get my personal testimony to the job that Toad Design did for us!"
Eva.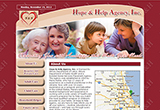 "I would like to recommend the services of  Toad Design for anyone wishing for an outstanding web presence.
Their  attention to detail,  delivered with exceptionally courteous and professional  manner is refreshing. I have already referred several friends who are beginning to establish businesses and  are seeking to create a web based identity to Toad Design as a result. Thank you Toad Design for your help!"
Maria.
http://hopeandhelpagencyinc.com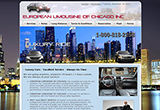 "We just wanted to say that we were very impressed with the skills and dedication of  Toad Design team. We had our website done at another very expensive reputable website company and we were shown more attention and efficiency as we received at the other company, also for a fraction of the price. I highly recommend you for all website needs."
Jake.
http://1europeanlimochicago.com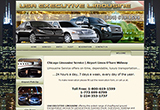 "I highly recommend the services of  Toad Design. Mark was easy to work with on designing the web site for us. I knew basically what we wanted, but he was able to take it beyond that. He was very patient and made changes for us often as we worked our way through the design process.  Thank you Toad Design!"
Margaret.