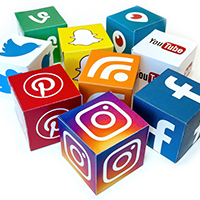 "It's essential that you have a clear idea of why you're using social media. Most business owners haven't clearly defined why they are using it or what it will accomplish for them."
– Nancy Marmolejo, National Association of Sales Professionals
Common wisdom states that your business needs to be on social.
But why?
What can social do for your business that traditional advertising and search engine traffic cannot?
Broadly speaking, there are three benefits that social media holds for any business.