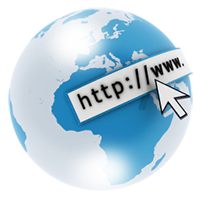 Domain Name Ownership Privacy has been a hot topic recently. Many domain name owners user third party "Privacy Protection" or "Proxy Registration" services to mask their true identity. Domain Name Privacy is like having an unlisted phone number, which is not available in any telephone directory or online database.
This means that by doing a WHOIS Search, your domain name registrant information shows up with masked or pseudo information belonging to a mail or email forwarding service.
This article deals with the legality of masking your domain name ownership identity.