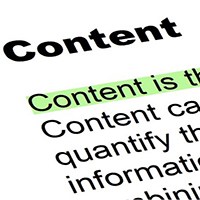 Still only publishing your content in a single place? If so, you're missing out on a huge amount of exposure, visibility and results you could otherwise be achieving.
To give your content the greatest chance of success, you need to publish it as widely as possible across a whole network of different content sites.
This involves repurposing content – in other words, creating new versions of the original content – to suit the specific platform you're publishing on.
For example, let's imagine your content is currently in the form of a blog post. Here are some examples of how you might repurpose it: