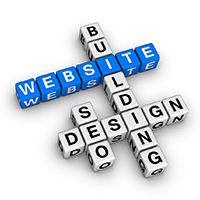 Are you starting a home-based business or internet business?
Congratulations, but the work is only just beginning! In order to be successful in today's competitive world you must have an online presence. Website building can be the single most time-consuming chore, particularly if you also have to list thousands of products for sale.
It can be daunting asking for quotes from website businesses. Often their charges can run into the thousands, particularly as many charge over $60 an hour for their services. You can also hire a freelancer, but you should do most of your website building first. Freelance services for hire can include listing products for sale, or writing blogs.