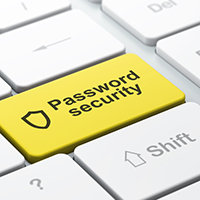 With the internet being an indispensable part of life, passwords have also become an integral dilemma.
With more and more facilities coming up online, each facility requires different types of passwords based on length and strength.
Some require you to put in a special character, others may want a CAPITAL letter and others may want you to do a back flip as well.
The odd part about passwords is that not many people seem to have invested their time, money and resources into investigating what the alternatives to passwords could be. Some services offer to remember your passwords while others offer to automatically fill them into your web forms, but this doesnt really solve the problem of passwords.