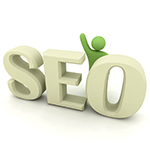 Getting more traffic to your internet site, Facebook page or blog without having to spend a great deal of money is really what any business on the internet is in need of, right?
If not, how are you getting visitors to your website?
Perhaps unidentified to a lot of people, there are a variety of ways of getting traffic to your site that do not require risking a lot of cash.
But consider the fact that it's not that simple and, in exchange, it takes more work on your part.
So, if you'd rather to work to generate traffic to your website, instead of paying for it, then here are a few approaches to fulfill that: