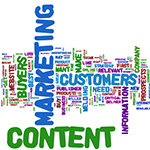 A lot of writers don't realize the significance of writing an article that focuses on keeping the reader's attention the entire time. It can be something that new and more experienced writers alike struggle with. With that in mind, here are 12 tips you can utilize to help keep your reader's attention with your article.
1. Make sure your article is grammatically sound and everything is spelled correctly. In other words, be sure to proofread. There's no better way to turn people off an article than by looking unprofessional with poor spelling and grammar.
2. Be sure that your article has an original idea. Don't just regurgitate what has already been said a thousand times.