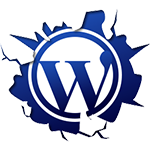 How can you tell when you have a popular blog? Have you ever realised some subtle factors beyond search engines, which tell you whether your blog is popular or not? This article points out the subtle tell-tale signs that you may or may not notice when your WordPress blog becomes popular.
1. Brute Force Attacks and Login Attempts
As soon as a blog is created and is crawled by various search engines and bot services around the world, it starts to gain publicity. This publicity is closely watched by people who want to exploit the popularity of your blog, to push their communication across. This basically means that when your blog becomes popular, you will be bombarded with attacks and attempts to gain access of your website.